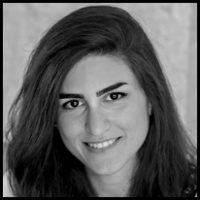 Clinical psychologist graduated from Université Libre de Bruxelles (ULB), accredited to the commission of psychologists and PhD researcher (ULB), I practice cognitive-behavioral therapy (CBT).
My passion has always been the analysis, the understanding, and the search for solutions to individual's behavioral and mental problems. That's why I chose to study psychology. Calm, methodical and having a great sense of listening, I am always very committed to what I do.
My practice is essentially based on the CBT approach but not exclusively. I am a very flexible and open-minded person who adapts to the needs of the patient and therefore I often use other therapeutic techniques than those of CBT. Being a researcher in social and intercultural psychology and being myself from a multicultural family, I am particularly sensitive to issues of social adaptation (example: immigration, moving countries/regions, being victim of discrimination and social rejection).
I propose individual, couple, and family interviews, for adults and teenagers, in French, English, and Arabic, for the following problems and disorders:
Anxiety disorders such as: generalized anxiety, social phobia, specific phobias (animals, insects, elevator, etc.), trauma, perfectionism, and obsessive-compulsive disorder
Mood disorders such as depression and bipolar disorder
Personality disorders (especially borderline)
Low self-esteem, self-confidence, and assertive skills
Sleep disorder
Emotional and stress management
Burn out
Parental guidance
Attention deficit hyperactivity disorder
Couple's problems
Grief
Addiction
Adaptation disorder