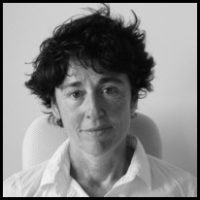 Bibiana Buchbinder
0487/14.79.18
https://www.linkedin.com/in/bibiana-buchbinder-48721538/
https://independent.academia.edu/BibianaBuchbinder
Master of Science in Psychology (NARIC) Psychologist recognized by the Commission des Psychologues in Belgium.
I obtained my first degree at Universidad de Belgrano and begun my clinical training as an intern (4 years) and as Instructor of interns (1 year) for the Psychiatric Unit at "Hospital General de Agudos Dr. Teodoro Alvarez". Later on, I worked as a member of the Mental Health team at OSDE, a private medical service, and as a University Professor in the subject of "Public and Mental Health" at Universidad del Salvador, Buenos Aires, Argentina.
As part of my background I've completed a Postgraduate University Course at Universidad Favaloro, Buenos Aires, and a Master in Neuropsychology at the School of Medicine of the University Institute at Hospital Italiano de Buenos Aires. My research thesis is in approach systems, motivation, and behavioral activation in depression. I've participated in research training courses at Yale University (New Heaven), and UCL (London).
The axes of my practice are continuous training in scientific evidence based treatments, interdisciplinary work, and to improve the quality of life in the field of Mental Health.
I propose a therapy who aims to alleviate the suffering in psychological problems related to:
CBT treatments for depression, ADHD, sleeping problems, and the anxiety spectrum disorders (GAD, Panic, social phobias, PTSD, stress and burnout).
Attention, working memory, organization and planning skills.
Emotion regulation strategies.
Ruminative thinking.
Worrying.
Sleeping habits.
Motivation: approach behavior systems.
I propose a goal centred clinical approach that comprises:
The case formulation, problem definition, and goals.
The Psycho-education: information related to symptoms, mechanisms, and treatment's rationale.
Regular evaluation of accomplishments, goals, and course of treatment.
My practice is based on cognitive behavioral treatments, experimental psychology and neuropsychology applied to mental health problems.
As a central part of the treatment, we work on evidence based strategies to revert avoidance behaviors, procrastination, worrying and ruminative thinking, that contribute to the presence and and the vulnerability for recurrence of the psychopathology.
Techniques and resources:
Cognitive remediation.
Exposure treatment.
Behavioral activation.
Progressive muscular relaxation.
Sleep psycho-hygiene.
Bibiana Buchbinder
0487/14.79.18
b.buchbinder@psycol.be
https://www.linkedin.com/in/bibiana-buchbinder-48721538/